Working for Change
The primary purpose of neoteric.dusk.org is simply to engage thinking, to get away from the knee-jerk reactions associated with drug-related topics and approach the issues from new angles. If we succeed in getting you to think about these things, then we can say we've done our job. But to read about a revolution is one thing; to be involved is another. If you'd like the satisfaction of doing your part in an epic struggle to do what's right and improve our society, read on.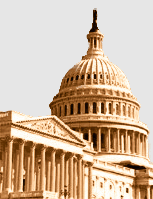 Know one thing: acceptance of mind-altering substances and the repeal of our existing drug legislation will happen, without question. Our society cannot fool itself into thinking the issue can be avoided for much longer. Your involvement today could mean that these changes happen sooner, and that's important, because in many ways drug prohibition is hurting our many individuals in our society very deeply.
Thinking about it is the first step. If you're here, then you're already doing that. Discussion is the next step; trading your thoughts with those of others in order to better understand the situation and the issues. Next, you may be surprised to find how quick and easy it is to contact your local government officials and influence them towards considering a change.
If you want to get more involved, raising awareness and stimulating the media are important for bringing these issues to the forefront of people's minds. Finally, you may want to get organized with other citizens in order to more effectively direct your efforts.
Whether you become an activist or not, being a safe and informed drug user is vital to break the common stereotype. Share that knowledge with others and you'll be doing them, and society as a whole, a powerful favor.